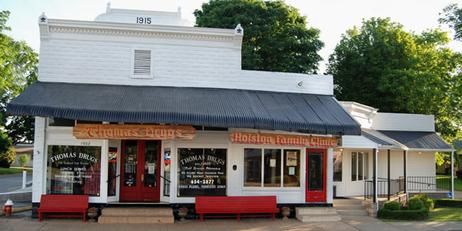 Since the early 1900s, Thomas Drugs of Cross Plains, Tennessee has served the town and the surrounding communities of Robertson and Sumner county as a full service drug store and soda fountain.
Located in a 1915 building on Main Street (Highway 25E), and listed on the National Register of Historic Places, Thomas Drugs offers the most up-to-date computerized programs and record keeping for prescriptions; savings with generic drugs when possible; acceptance of all major insurance plans and credit cards; and a staff of pharmacists with a total of 68 years of experience.
Thomas Drugs offers 24-hour emergency prescription service and emergency delivery service. The employees of Thomas Drugs are committed to your health needs and guarantee the utmost privacy. Thomas Drugs expanded its on-site services by adding a drive-through prescription window for even more customer convenience.
The antique red benches under the front porch awning offer a comfortable place to sip your soda and watch the world pause at the four-way stop. The hometown doctor's office in the same building is an indication that the proprietors of Thomas Drugs are committed to offering the best care and service one would expect without sacrificing the charm of the past.​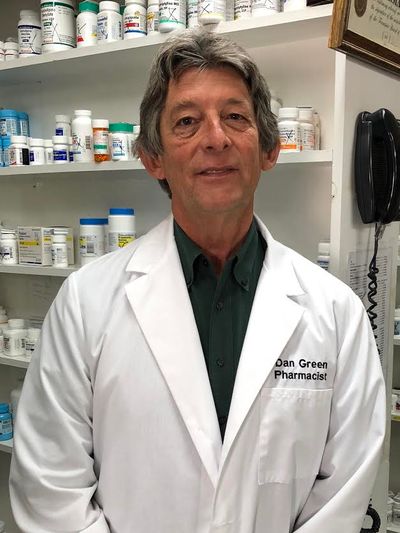 Dan Green
I am a registered pharmacist and owner of Thomas Drugs. I graduated from The University of Tennessee in 1974 and started working at Thomas Drugs that same year. I bought the store in 1976. I enjoy working with our customers to help them with their health care needs. All of our customers are our friends and feel like our family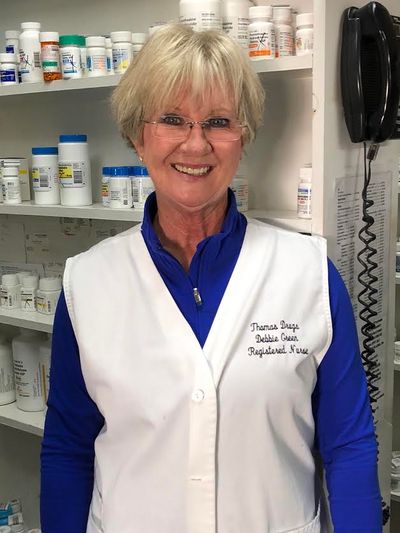 Debbie Green
I am a registered nurse and own Thomas Drugs with my husband, Dan. I graduated from Valdosta State University in 1980 with my BSN, RN. I have experience in many fields of nursing, including OR, community, and pediatrics. I love our community and love our patients. We are always here for you and want to help our customers in any way that we can.
Hannah Davis
I grew up working at Thomas Drugs. I started working in the soda fountain when I was 15 years old and eventually developed an interest and love for pharmacy from being around Dan and Charlotte. I went to Western Kentucky University for undergrad where I received my BS in chemistry and then received my PharmD degree from ETSU's Gatton College of Pharmacy in 2010. I have worked in long term care and retail settings over my career and was thrilled to have the opportunity to come back to Thomas Drugs in July of 2017 as a full time pharmacist. I love this community and I love the people here. It is my mission to do everything I can to improve the health and lives of our patients.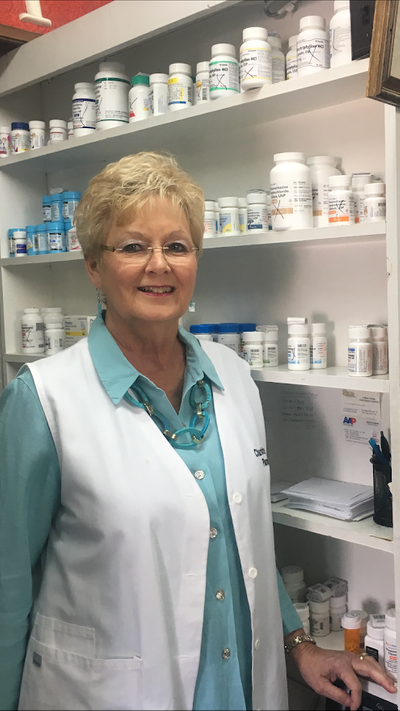 Charlotte Perdue
After graduating from Samford University's College of Pharmacy in 1976, I have thoroughly enjoyed my time as a community pharmacist. Meeting the healthcare needs of patients while coordinating care with healthcare providers and developing lasting friendships have been most rewarding. I have been associated with Thomas Drugs for about 20 years.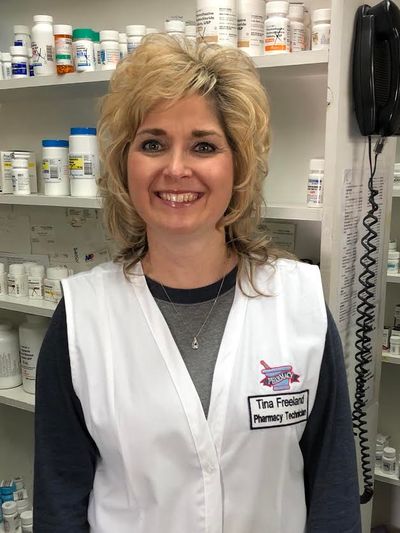 Tina Freeland
Technician
I have been a pharmacy technician at Thomas Drugs since 1986. I enjoy serving the community that I grew up in. Our patients are like family to me and I look forward to helping them in any way that I can.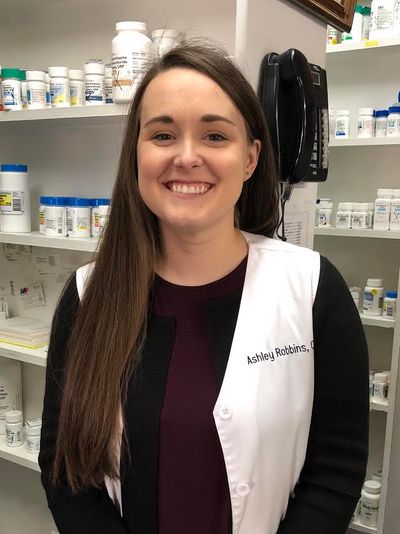 Ashley Robbins
Certified Technician
I have worked at Thomas Drugs since August 2017. I have been a technician for over 10 years and have been certified since 2015. I'm here to assist our patients with all of their pharmacy needs.